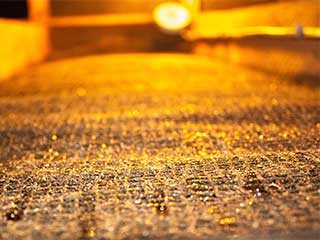 What Does Your Attic's Insulation Do?
Namely, it helps you to save money! Without it, your heat and air conditioning would have to run nearly constantly to keep your home at the steady temperature that you want. The air that you're paying for would escape, rather than being trapped in to circulate and keep your house comfortable. Therefore, it's important to have your insulation in the best condition possible, otherwise you may find that you're paying far more than you should, especially when winter rolls around! So, what do you need to keep an eye out for?
A Nasty Energy Bill

Nobody particularly enjoys looking at any bill that comes in, and your energy payment is no exception. However, if it seems to be getting worse and worse over time, it may be because of faulty insulation. If your bill doesn't clearly show you why you're paying more and more, you can always call and ask if rates have gone up, or if it's solely due to consumption. As long as you're sure that nobody in your family is cranking the heat or air conditioning unnecessarily, it's a safe bet that this is the real issue at hand.

Deterioration Is Clearly Happening

If you head up to the attic to grab a box and feel that your insulation looks particularly corroded, such as pockets that are visible in it or pieces on the floor, it may certainly be damaged. This can happen over time as its structural integrity weakens, or you may have had some rodents that dug into it to make nests. Either way, you can put on some gloves and press to see if it crumbles under the pressure. If it does, it's definitely time to get it replaced.

Icicles or Ice Dams Present

Should your home reside in an area that endures very cold winters, proper insulation is a must-have to keep your home warm, and energy costs as low as possible. If you notice large swaths of ice on your roof, or large icicles hanging down from it, these are both indications that it's not doing its job well when it comes to keeping your home heated. If it were, your house would be warm enough that these things wouldn't occur.